August 18, 2009
Shanghai Surpise?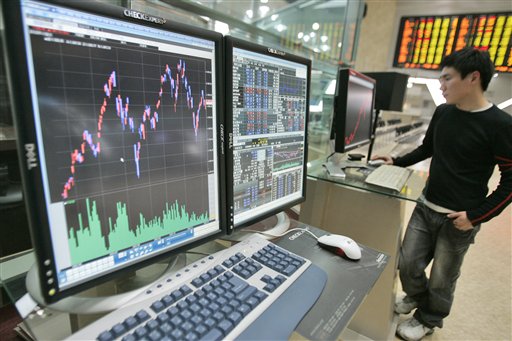 Hardly. After gaining almost 100% this year (at least in terms of B Shares), the
Shanghai Composite has fallen 16% this month
including two big drops Monday and last Friday that shocked watchers. The question is though why were so many shocked? Roller coaster rises and dips are to be expected with Shanghai where most of the action is domestic anyway. The top Qualified Foreign Institutional Investors that are allowed to own and trade domestic Shanghai shares - the bulk of the market - have invested around $11 billion only in an exchange valued in the trillion$. Many analysts now believe Shanghai will sink again. If so I think the Shanghai Composite could settle back to the 2K to 3K range. Overall though, not good news for the global economy....
Labels: chinese stocks, shanghai composite
Subscribe to Posts [Atom]