June 30, 2009
Beijing Ready to Back Down on Iron Ore Contracts?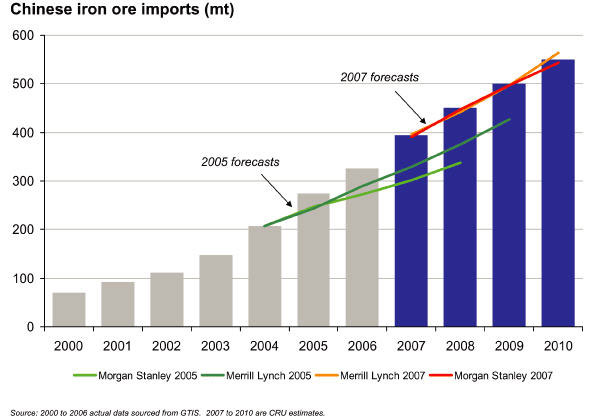 Reuters reports
that the Chinese financial mag
Caijing
quotes anonymous sources at a closed session of the China Iron and Steel Association saying that as the June 30 deadline will soon pass the desired price cuts for iron ore will have to be reexamined. The report notes that Beijing still expects better than the 1/3 off Japan got....
Labels: foreign trade, steel
Subscribe to Posts [Atom]