April 17, 2009
Fundamental Misalignment Redux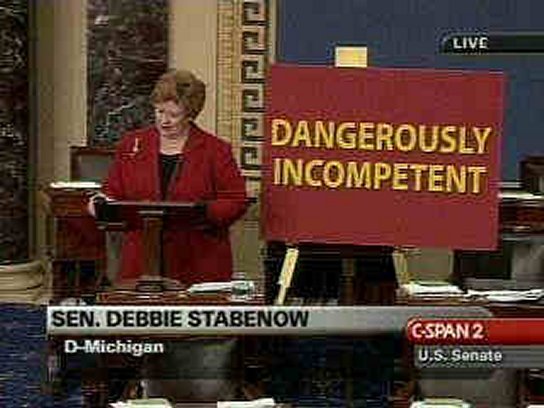 As if it wasn't enough of a burden for US taxpayers to hand over billion$ to dying automakers,
Michigan Senator Debbie Stabenow (Democrat) wants all Americans to pay more
- far more - for nearly every item they buy. Stabenow is the latest politican to carry water for the anti-China trade pressure groups and will introduce legislation to accuse China of manipulating its currency for trade advantage and slap big countervailing tariffs and anti-dumping duties on Chinese imports. We've been down this road before...
Labels: currencies, free trade
Subscribe to Posts [Atom]