March 17, 2009
Now Marc Faber Says Buy China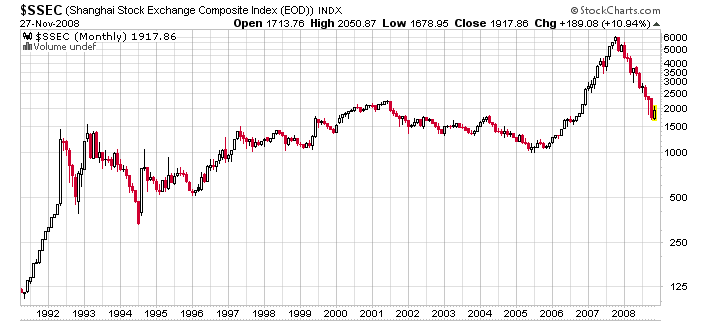 Two years ago legendary investment guru Marc Faber warned of a collapse in Shanghai share prices. If you took his advice you missed the explosion in Chinese stocks that saw the Shanghai Composite Index reach past 6,000 in October 2007. But all 2008 Chinese stocks sank losing nearly 70% of their value - a remarkable bust akin to the Wall Street's collapse in the 1930s but in a much shorter time frame.
From that bottom Shanghai is now the best performing stock market in the world with gains between 15% and 20%.
Now Marc Faber says it's time to buy
and hold for the next year or two. Will overseas investors respond? Is it time to look at Chinese stocks again? How about a new season of the Sinomania! Show to examine some of these promising Chinese shares? Let me know what you think, dear readers...
Labels: bear market, chinese stocks
Subscribe to Posts [Atom]