October 14, 2008
China Steel Sector Collapsing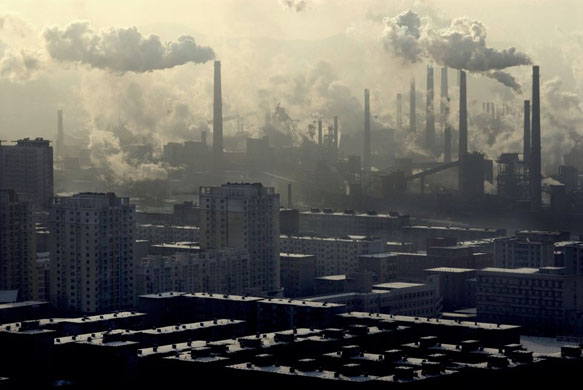 Steel prices in China have fallen 12%
over the past week and all major steel producers are scaling back production around 20% possibly through the end of the year. Steel makers are facing a dramatic decline in orders and their supply chain is affected down to the iron ore mines.
Australian mines' orders are being cancelled
and many older steel manufacturing areas in China such as in Henan Province are shutting down. In the US, scrap dealers are seeing exports dwindle and demand from China dry up.
If the global economy doesn't pick up and boom again, China's steel industry may become the first great victim of the Panic of '08. If so, I expect many of the older steel centers of China will not reopen and further consolidation in the industry through mergers and acquisitions.
Labels: australia, foreign trade, panic of 2008, steel
Subscribe to Posts [Atom]